Where can I place a backup generator? What are the clearances from any objects?
Placement of a generator can be tricky. It has to do with the safety of the home and occupants more than anything. A generator is an engine that creates heat, and carbon monoxide exhaust. The unit must have adequate ventilation from anything that may cause it to overheat and cause a fire or poison the occupants of a home or building. Generators need proper air clearances to run properly so please be aware.
The main things that we look at are:
Clearance from any combustible materials like siding, decks, plants and trees.

Clearance from any intake air like doors, windows and vents.

Clearance from any equipment that may need servicing like a electrical and gas meters.

Any restrictions that may cause the unit to overheat.

Any conditions that may cause it to have flooding or excess snow cover.

Visual aesthetics and least amount of upkeep.

Noise reduction and lifestyle.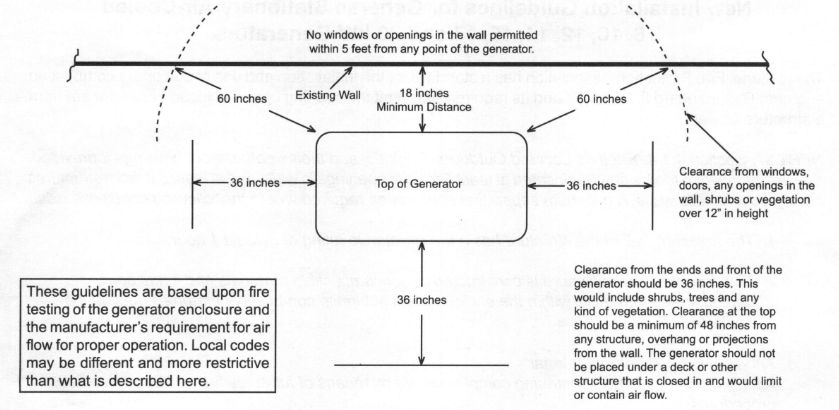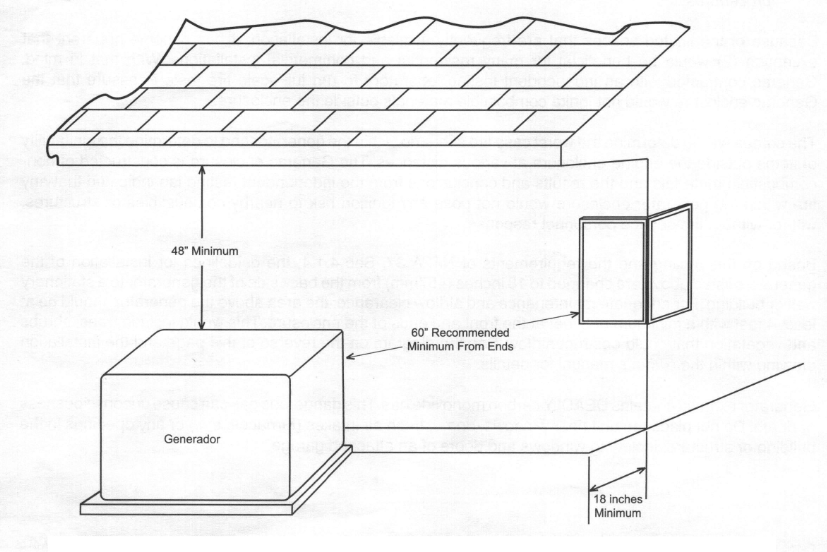 Additionally, the safety factors that we look at for the placement. We also look at the economic conditions. Which means we are looking for the cheapest placement of the unit. Some places may look like a better choice than others but in reality it may cause the installation cost to go way higher due to installation and code difficulties. We try and get you the best location at the most economical price that fits all of your needs.
These are the basics of unit placement but you should have a site visit to verify all of these specs as well as any local codes that may apply. All jurisdictions have different codes and are not always the same.
Related Articles

How loud is a backup generator at a house?

The question of how loud a generator is can be hard to answer. I will start with a sound levels being perspective based. Loud to me may not be loud to you and vice versa. A better way of explaining it is that my wife thinks my snoring is louder than ...

Comparing a Battery system to conventional generator

Regarding the battery system, doing a grid tied battery system is normally not done. For backup power, you would be looking for a combustion engine generator if you want to run the house. If you are looking for just a few items to backup, you can do ...

How to Reconnect Your Generator to WIFI? Generator that was connected but has disconnected.

Important Note: The instruction sheet below is designed for WIFI Reconnection for generator's that have have been connected to WIFI successfully at least once, and that have Onboard WIFI. If you would like to open the video tutorial in a separate ...

How many days will a Generac generator continuously run/power a home?

How long any unit will run is based on the type of unit you own and fuel capacity. The standby backup generator was designed to be shut off manually every 24 hours for inspection. Portable generators will be shut down to refuel depending on the fuel ...

How to shut down generator during a power outage.

Before turning Generator off Turn the main utility breaker off Turn the breaker on generator to off to take the load off unit. Allow generator to run with no load for one minute to cool down. Set Generator to OFF on the controller at generator. If ...